10 tips to network like a boss at National Conference 2019
National Conference is just four weeks away! It's one of the biggest events of the year for our profession and a key opportunity to learn new skills and hear from leading governance experts. It is also a fantastic opportunity to develop your professional networks and develop friendships that will define your career.
We also have networking drinks as an opportunity for you to join us in a more informal setting - please join us and get involved, if you're travelling alone, grab me or one of my team who will be wearing a red lanyard and we can help point you in the right direction.
Not everyone is a natural social butterfly (I get a bit shy myself sometimes), but we've got your back. Here are ten tips guaranteed to get you making valuable professional connections in no time.
Work up a game plan
With over 400 attendees including our six international keynote speakers and 50 national speakers, it can seem overwhelming. Prepare a list of the sessions you want to attend, the sorts of people you want to meet and what skills you want to upgrade. Beyond the keynotes, our interactive sessions are divided into three streams: leadership, governance and risk. There's so much content you won't be able to see it all, so plan accordingly. Challenge yourself and embrace your curiosity!
Super (social) networking
Twitter, LinkedIn, Instagram and Facebook are all called 'social networks' for a reason, and we're working hard this year to boost National Conference's profile online for you. This enables you to share your insights, ideas and creativity — and meet new people. At a number of our sessions, we will be taking questions from the Conference Lumi App — so we invite you to get involved and help contribute to the discussion. Post your photos and event highlights and let people know you're here! Tag @GovInstAus, and use our official conference hashtag #GovCon19 to connect with speakers and attendees — you can start before you arrive.
What's your personal elevator pitch?
The best way to feel comfortable with networking is to rehearse your elevator pitch — this is a quick introduction of yourself and what you do, and why you're passionate about your job. Another good one is to remember what you love about our profession, what you want to get out of National Conference, and what particular subject areas you're interested in. Go off topic, if you're stuck. What's your favourite TV show? Handmaid's Tale, Riverdale or MasterChef? Don't overthink it — we're all in the same boat. Networking can sometimes be hard, but is always rewarding. You never know if your next big career opportunity is in the room around you, waiting for you to walk up with a smile and say hi.
Networking drinks function
Unwind after a hard day's learning and networking and chat to your peers. I will be mingling, saying hi to everyone, so don't hesitate to pop over and say hello. Contribute your ideas, critiques or just have a chat with me about your top 5 Netflix series, as it's time to find a new show.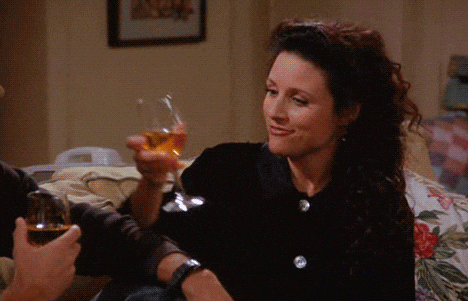 Hang near the food and drinks
During the break, the food and drinks station is usually the first place people gravitate to when they arrive at the event. This is your chance to extend a friendly hello.
Don't hide behind the screens
There are plenty of morning tea, lunch and afternoon tea breaks throughout the two days, and a lot of us will have a few work emails and calls we need to catch up on in those breaks. One of the best pieces of advice I can give is to avoid that temptation, circulate and introduce yourself.
Be careful not to spend all your time on your laptop or phone, sitting in the corner. You'll be seen as more approachable by fellow delegates if you're open for conversations.
Don't forget your business cards!
You never know, you could meet a future mentor, a potential new employee (or future boss!), and make lifelong professional friends. There really is no other event like this that offers such a valuable opportunity to mingle with Australia's governance and risk management leaders.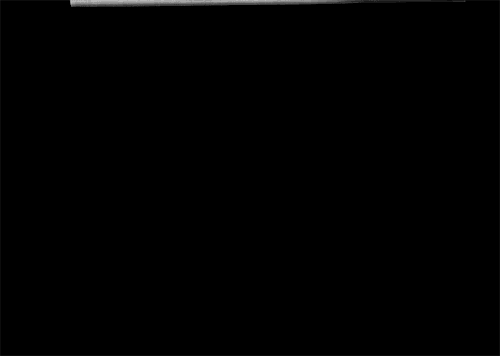 Grab a coffee and maximise the exhibition space
Have a wander, chat to our sponsors of visit some of our stands, including a professional headshot booth, a barista coffee cart and a selfie station, which will be awesome fun and a great way to meet new people. Our exhibitors and sponsors will also be running their own prize draws, so make sure you pop to their booths to enter. 
Stay informed with the app
Download the National Conference app to access the latest information, including the event program and speaker bios. You will also have the opportunity to message other delegates via the app — an excellent tool for networking. And make sure you use the app interaction points — scan exhibitor QR codes, participate in session evaluations and send live tweets for your chance to win one of two $250 restaurant vouchers.
Staying with us at the conference hotel
Take part in networking events, increase your chances of meeting and engaging with like-minded delegates around the hotel. Sofitel Sydney Wentworth is offering all National Conference attendees a 15% discount off Sofitel Sydney Wentworth's best available rate at the time of booking. Contact Sofitel Sydney Wentworth on (02) 9228 9188 and quote GIA2019 to receive this exclusive discount.

Now you're ready to network like a boss — see you at #GovCon19 on 2 and 3 September!
If you haven't bought your tickets yet there's still time. Don't miss out on National Conference 2019.
---